Thermal insulation with plaster façade technology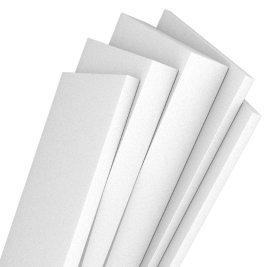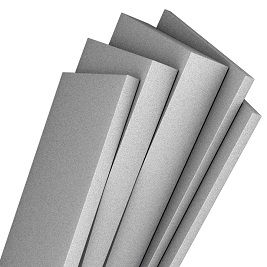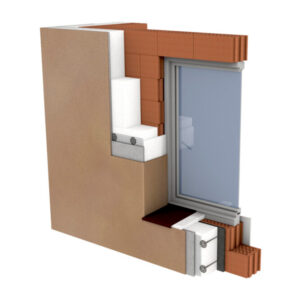 Technology
Thermal insulation with the plaster façade (wet façade) technology is one of the most common building thermal insulation solutions. Such solution for improving heat technical properties in separating structures is widely used in Europe ever since 1960. Polystyrene foam is one of the most effective thermal insulation materials, capable of preserving heat technical properties over the span of a long time. The compliance of façade heat insulation technological solutions with legislature is provided for in Latvian construction regulation LBN 002-15 "Heat Technics of Separating Structures of Buildings".
Material
There are two types of polystyrene foam available on the market: "white" or EPS and "grey" or NEO EPS. Both types are different on the basis of their additives added to them during manufacturing process. The grey color in this case is gained thanks to graphite particles which allow improving the final product's heat technical properties by up to 20%. Polystyrene foam is characterized by very low heat penetration (λ) which, depending on the selected type can be between 0.031 and 0.040 W/mK. The material shows very low water intake and, therefore, it continues function as an insulation material even in a direct contact with water. EPS is highly ecological and light, because it is mostly made of air (98%).
Quality
The plaster façade thermal insulation solution (ETICS (External Thermal Insulation Composite System)) is certified in line with ETAG 004 requirements. A proper documentation is a mandatory requirement if the thermal insulation project intends to attract co-funding by the European Union structural units. These documents strictly regulate materials to be used along with the applied development technology, thus giving the final consumer a certified system with longevity, elevated resistance against fire and the manufacturer's guarantee.
Polystyrene foam is characterized by high size stability – the material does not shrink or absorb moisture; therefore, the façade system will not display any cracks and the plaster is secured against any weather effects. Several studies where foam rubber samples were collected after 10, 20 and 30 years in operation show that the moisture content in standard structures does not exceed 0.4%, thus ensuring preservation of thermal technical properties. Furthermore, the collected samples mostly showed better technical properties than those declared during the process of construction. Most of the certified developers of plaster façades declare service time of their systems exceeding 25 years.

Polystyrene foam shows low temperature tolerance – only +80oC. After reaching the aforementioned temperature, the material starts to slowly decompose and loses its properties. Something similar might be experienced if the material is subjected to ultraviolet radiation for a long time (in direct sunlight). To protect the material against adverse effects, one must cover it with plaster. The use of a certified system requires a fire-proof plaster with fire-retardance degree A-s1,d0, thus elevating the overall thermal insulation system's retardance up to B-s1,d0. This can be achieved by protecting the thermal insulation material from both sides with a fire-proof material. In accordance with the Latvian construction regulation LBN 201-15 "Fire Safety of Edifices", such thermal insulation technology can be used on buildings up to 9 stories high.

When thermally insulating a building, one must always bear in mind the humidity regime. An incorrect structure in the wall might lead to humidity build-up, thus damaging the structure. Back in 2011, the Ministry of Economics commissioned a study "Calculation of Humidity Regime in Structures for Buildings Thermally Insulated with Polystyrene Foam". Asa result of the calculations, all typical stone constructions and humidity processes therein were analyzed, provided that the buildings were thermally insulated with polystyrene foam. The study showed that, bearing in mind Latvian climate, stone walls did not accumulate any adverse and potentially harmful humidity if the walls were externally thermally insulated with EPS.
| Solution products | Fire reaction class | Sizes | Thermal conductivity coefficient | Compression tensions | Tensile strength | Long-term water absorption | # |
| --- | --- | --- | --- | --- | --- | --- | --- |
| | - | | | | | | |
| | | | | | - | | |
| | | | | | | | |
| | - | | | | | | |
| | - | | | | | | |