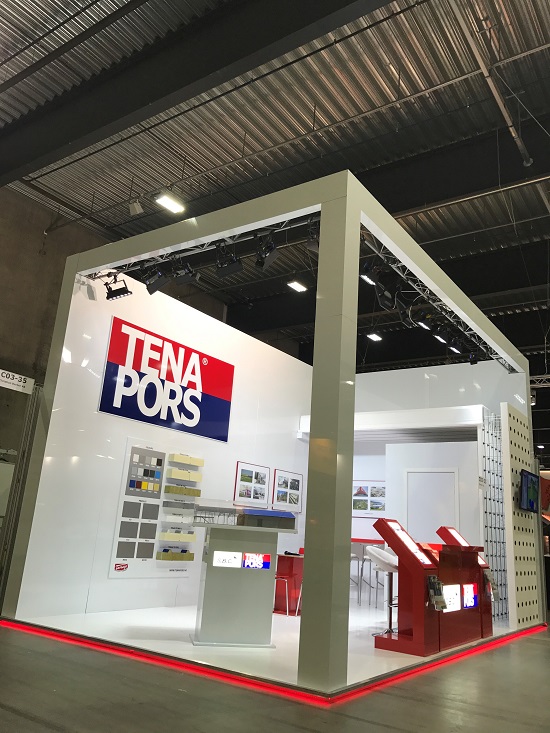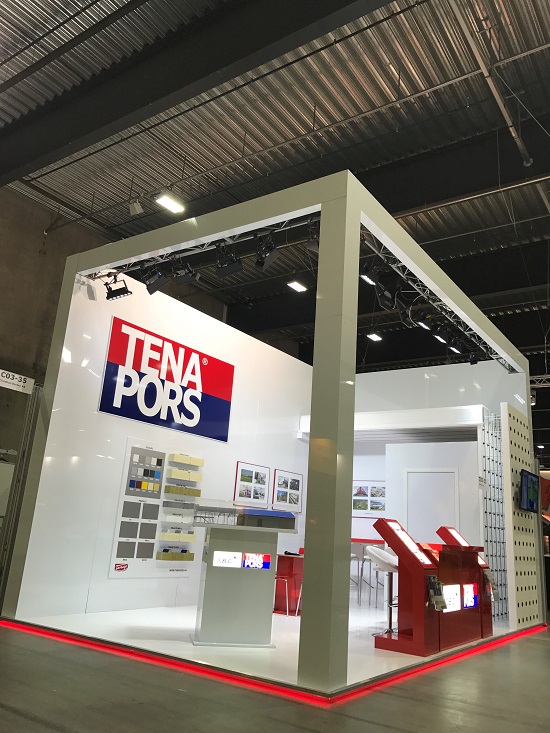 Why choose us?
The physical and mechanical properties of the foamed polystyrene material largely depend on its volume mass. With the higher volume mass, values of the strength parameters also increase, such as compressive, flexural and shear strength, which also determines the usage of the material
The good insulating properties of the foamed polystyrene material arise from the high content of air pores. The foamed polystyrene material is made of approximately 98% air and 2% polystyrene. The efficiency of thermal insulation materials is characterized by thermal conductivity coefficient "lambda" λ (W/mK), which is one of the lowest in foamed polystyrene materials and ensures the lowest level of heat loss.
Polystyrene – the formative element of the foamed polystyrene is not a hygroscopic material, and even in direct contact with water it absorbs only a tiny amount of water! Since pore walls are waterproof, the water can merely run through the material or penetrate inside only through the channels between the pores
They may be continuously used as a thermal insulation material at ambient temperatures of up to + 80°C.
Foamed polystyrene does not rot, does not serve as a medium for bacteria and is eco-friendly. It is resistant to weak acidic, alkaline and saline solutions but non-resistant to aromatic and halogen containing solvents, esters, ketones, oils or lubricants
Environment and sustainability
Gearing Ltd. TENAPORS operational policy on continuous quality and customer satisfaction index improvement, bringing in the team the best industry professionals, the company has more than 20 years is a stable, reliable partner for our customers and suppliers, while ensuring the company's compliance with the quality ISO 9001: 2008 and environmental ISO 14001: 2004 standards in the relevant areas.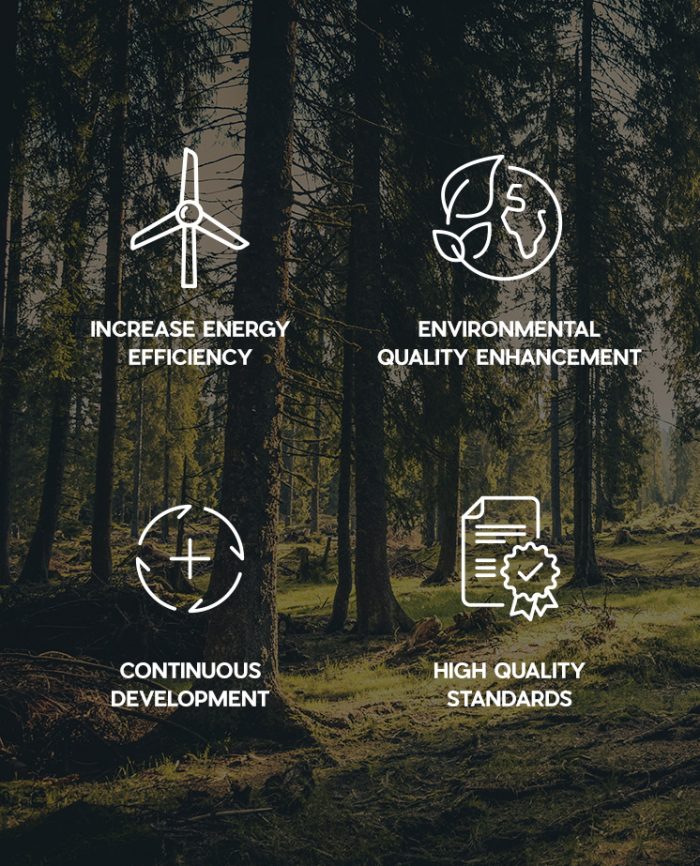 Certificates
To increase the company's competitiveness of manufactured products in Latvia and global markets, TENAPORS have been guided by international requirements and arranged their production and quality system in accordance with globally recognized standards.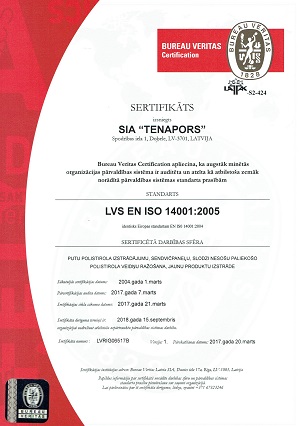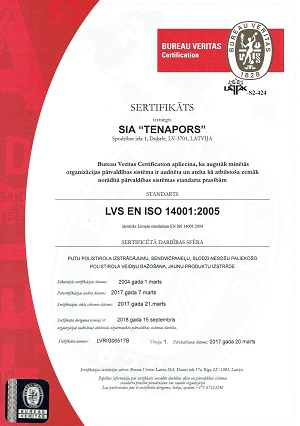 Organization Management System Certificate LVS EN ISO 14001: 2005 LVS EN ISO 14001: 2005
LVS EN ISO 14001:2005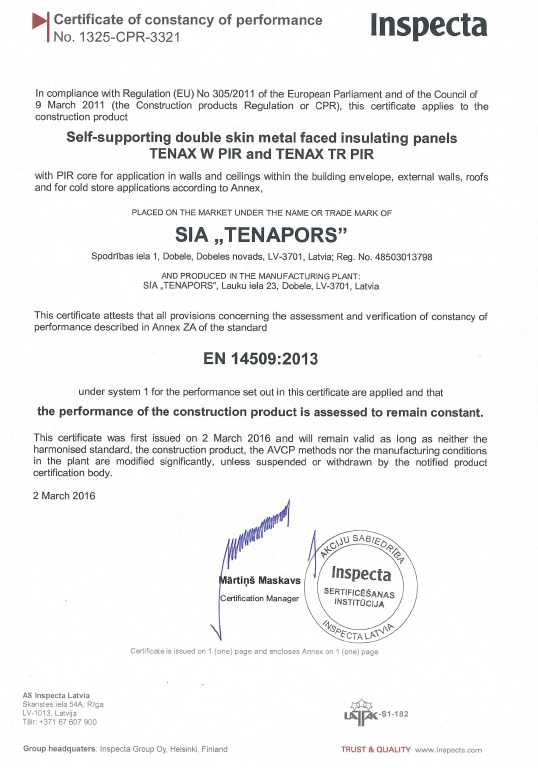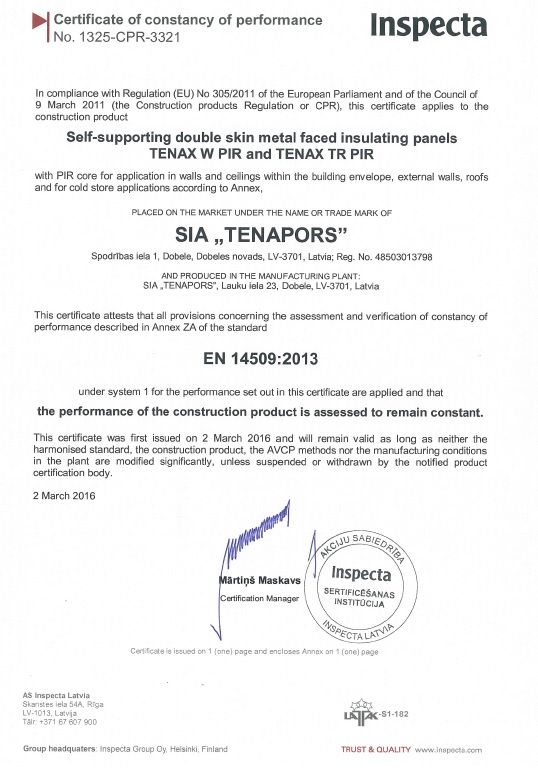 Conformity Certificate TENAX W PIR and TENAX TR PIR
Conformity Certificate TENAX W PIR and TENAX TR PIR No1325-CPR-3321_2016.03.02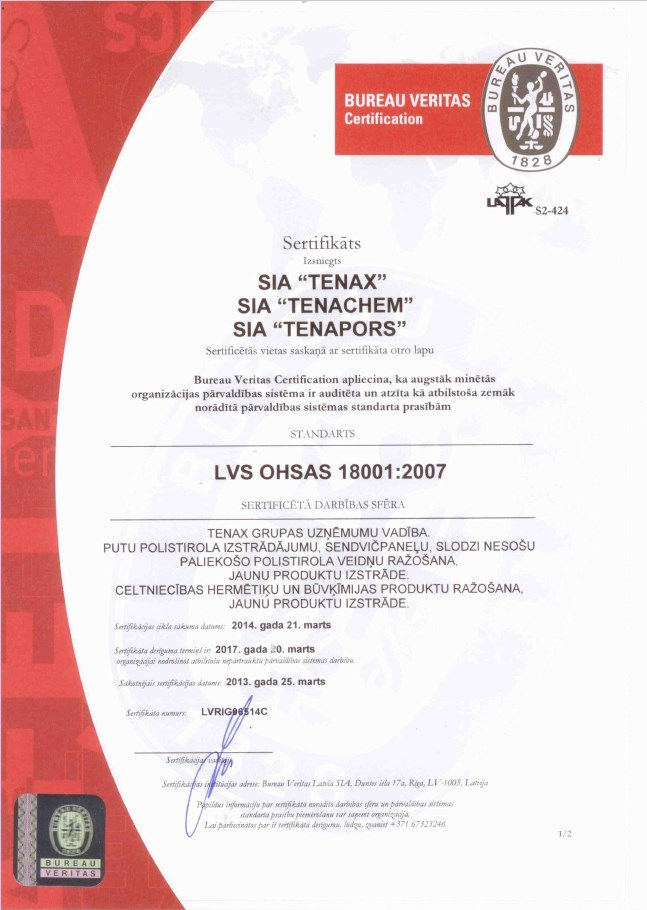 The Health and Safety certificat OHSAS 18001
The OHSAS 18001 certificate is an official document confirming that company's occupational health and safety management systems are in full compliance with rules and regulations stipulated in international OHSAS 18001 standard.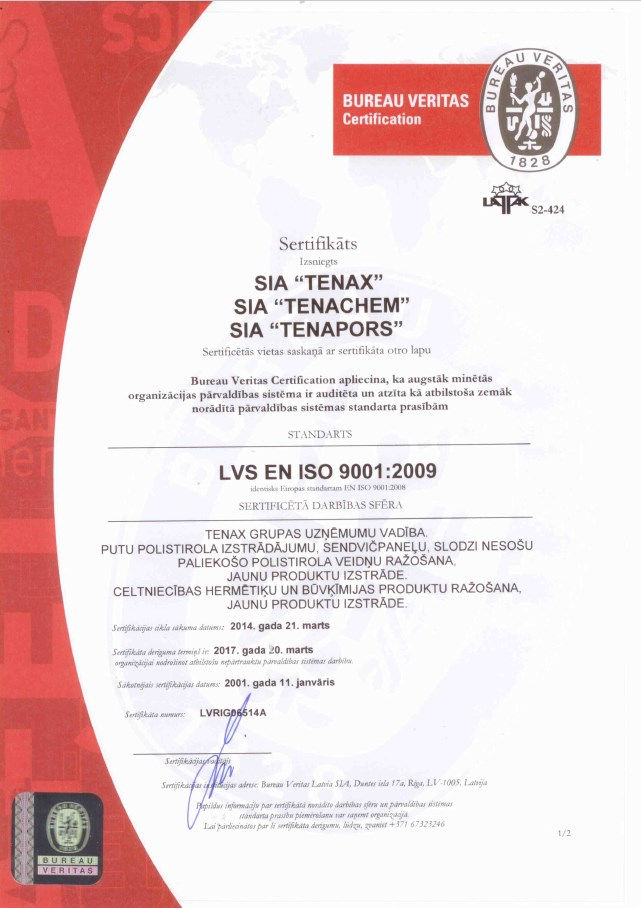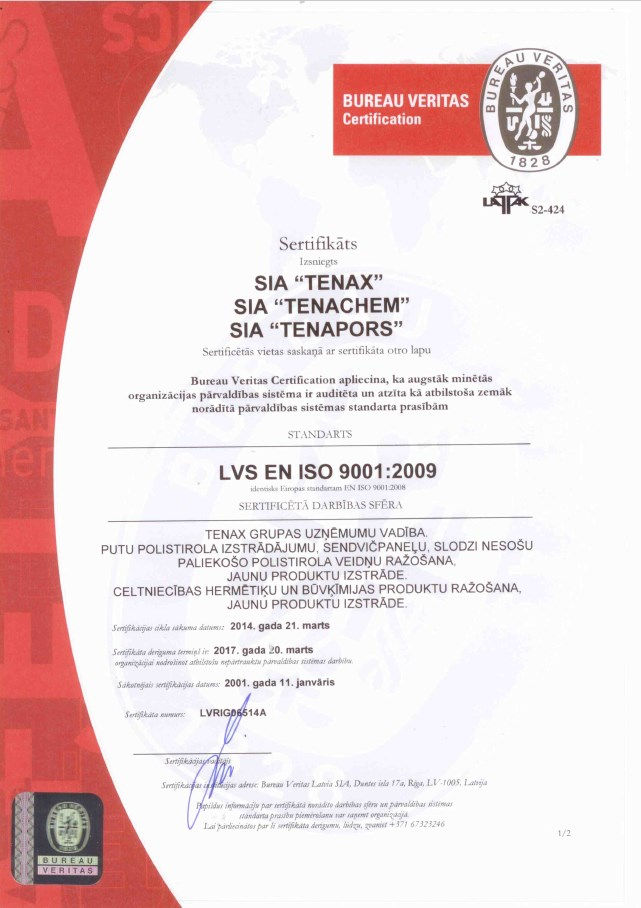 Quality Management Certificate - ISO 9001
Qualitative service and production of newest equipment according to continuous growth of the customer needs are general directions within the framework of ISO 9001:2009 requirements.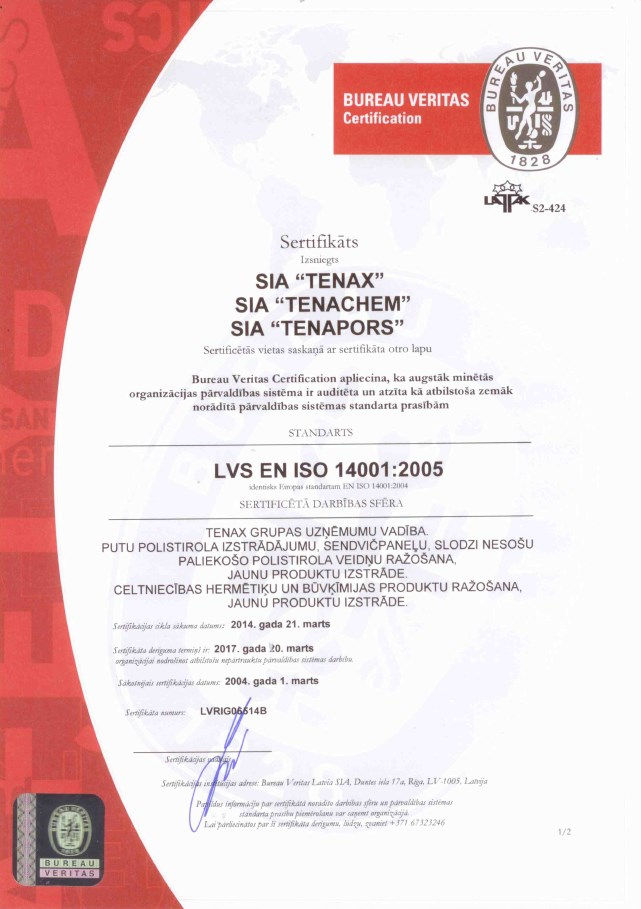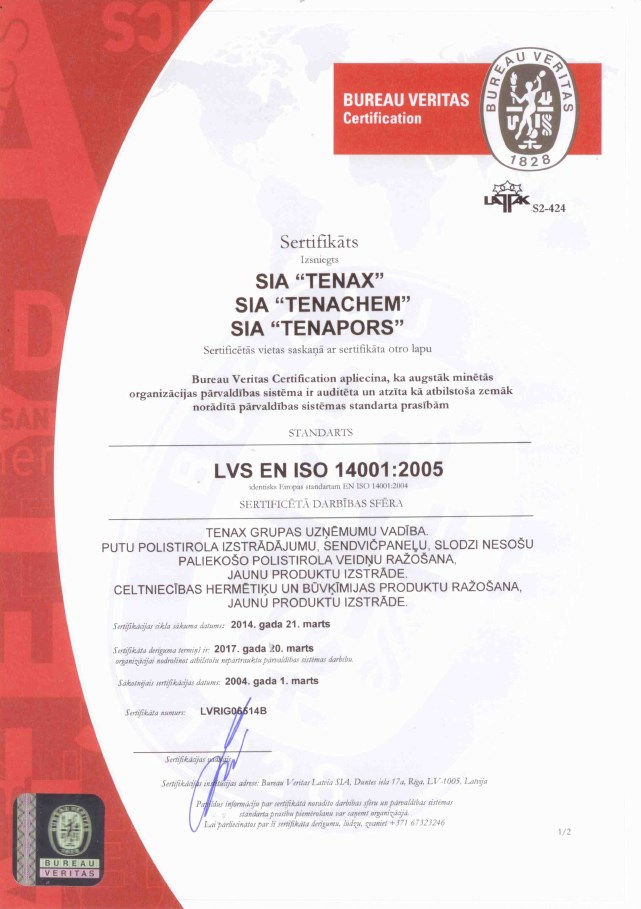 Environmental management certificat 14001
ISO 14001: 2005 certificate proves company's ongoing compliance with environmental laws and regulations and continuous improvement of the field.