Thermal insulation system with ceramic tile finish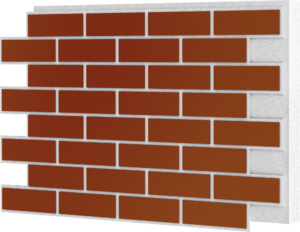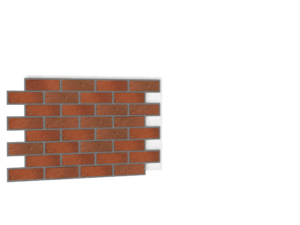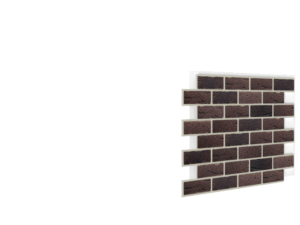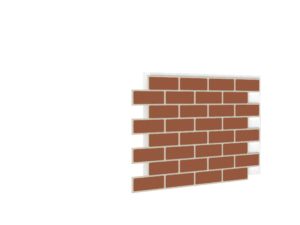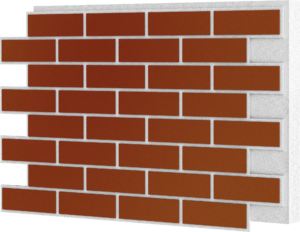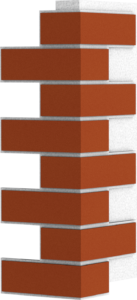 Technology
The thermal insulation technology with TENAPORS CERAMIC composite material plates allows achieving a significant thermal insulation effect and also gives the building an aesthetic value. The thermal insulation material consists of 2 components – polystyrene foam and ceramic tiles. For more easy adhesion on the building's façade, there are planes of 3 different sizes (L, H and c) available. The components are affixed to the wall with dowel nails in certain places marked during the manufacturing process with a plastic core. There are gaps between the ceramic tiles which must be filled with seam mortar after fixing the tiles to the wall. The result will resemble a unique brick wall.
Materials
A highly durable EPS 200 polystyrene foam is used in the production of the thermal insulation material. The density of this material reaches 30-32 kg/m3 which twice exceeds any other materials in other thermal insulation systems. EPS 200 polystyrene foam not only ensures highly functional mechanical strength but it also shows improved thermal technical properties with heat conduction coefficient of 0.034 W/m*K. These ceramic tiles are produced in Germany by using high-quality materials, ensuring resistance against climatic conditions.
Quality
The used ceramic materials have a special "swallow tail" shaped connection. Such a connection is employed because the product is manufactured in a special forming machines where both raw materials are attached to each other without using any adhesives or other additives. Over the course of manufacturing process, polystyrene foam is blown in the connection site with the help of steam; when the foam expands, a highly secure connection is made. Such a technology allows making very durable composite material, with service time exceeding 25 years.
Polystyrene foam shows low temperature tolerance – only +80oC. After reaching the aforementioned temperature, the material starts to slowly decompose and loses its properties. However, the ceramic tiles are non-combustible and polystyrene foam is protected by applying externally a non-combustible seam mortar. If the system is mounted on a stone wall made of non-combustible materials, the overall thermal insulation system's fire retardance may be elevated up to B-s1,d0. In accordance with the Latvian construction regulation LBN 201-15 "Fire Safety of Edifices", such thermal insulation technology can be used on buildings up to 9 stories high.

In line with the client's desires, it is possible to choose from three different thermal insulation layer thicknesses, as well as a vast variety of ceramic tiles. The thermal insulation material can be 50, 80 or 100 mm thick – if the required parameters are not achievable with such an insulation layer, one can create an additional insulation layer under the plates. The ceramic tiles come in 14 different colours which, combined with toned seam mortar, can give a unique outlook to any building or its part. If the available variety of tiles fail to satisfy the client's needs, there is an analogue option possible, allowing the client to use other tiles too.

If the available variety of tiles fails to satisfy the client's needs and other tiles are desired, one can opt to use material TENAPORS W. These are special polystyrene foam plates with embedded special leads to ensure that tiles are accurately placed with even gaps between them. This allows for qualitative tile mounting on a thermal insulation material. Tiles are glued with a special tile adhesive mortar. The placement of leads must be specified depending on the client's desired tile sizes. The thermal insulation plates can be made of different polystyrene foam materials of different thickness, thus meeting the client's needs and desires as much as possible.